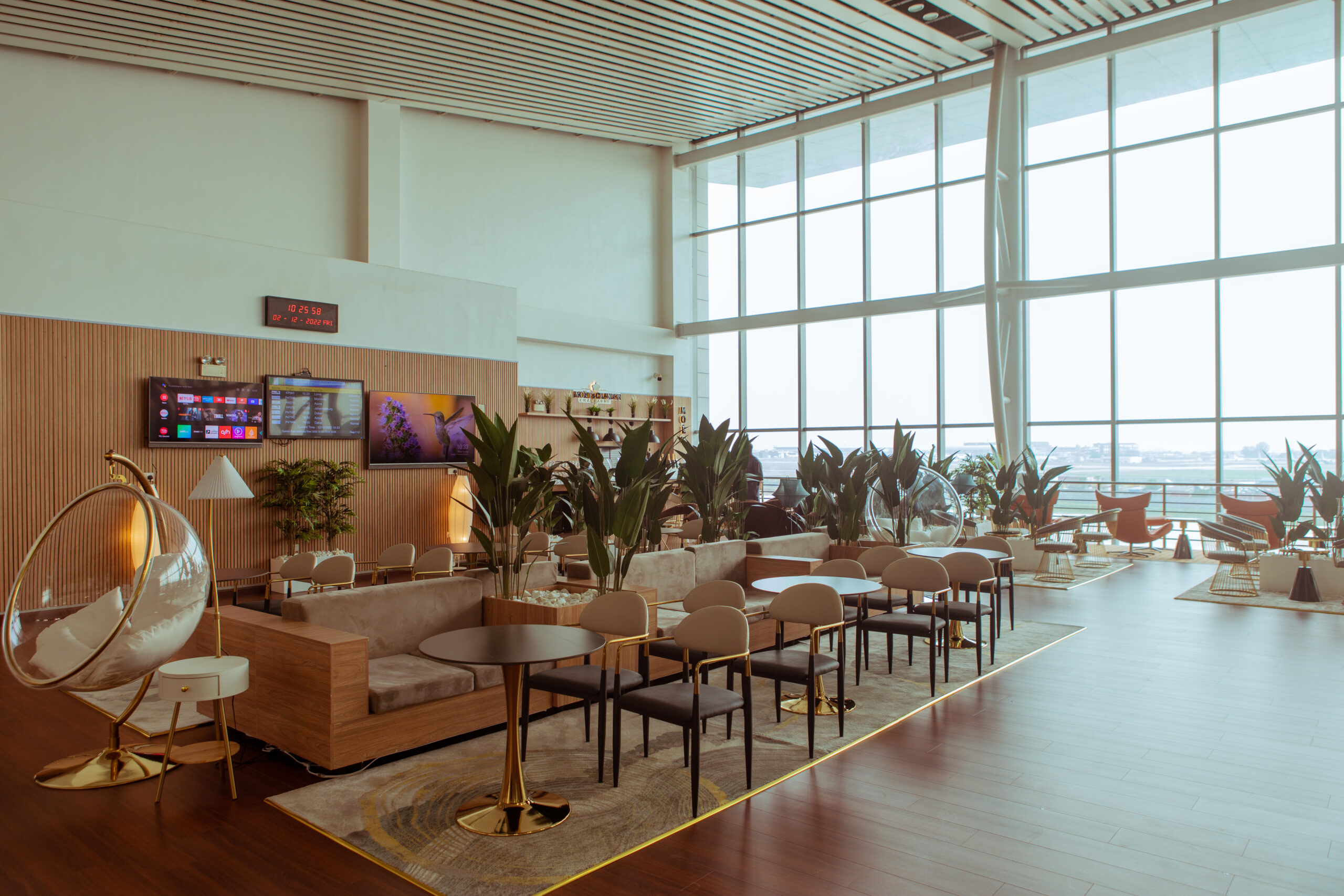 Welcome to the At:elier Lounge, a luxurious private airport lounge located in the new Terminal (T2) of Murtala
Mohammed Airport. Step into a stylish, peaceful space designed for relaxation away from the main airport
hustle and bustle. The Lounge is exclusively for First Class, Business Class, and frequent flyer passengers, as
well as walk-ins, Priority Pass and Dragon Pass holders. Treat yourself to a delicious selection of freshly cooked
food and a wide array of world-class spirits at our bar. Every inch of the At:elier Lounge showcases modern
flair and classic style, with exclusive marbles, designer furniture, and intricate embellishments. Hand-crafted
accents add a timeless appeal, while high ceilings and bronze walls featuring traditional calligraphy create an
elegant ambiance. Prepare to be enchanted by every detail, as each one has a story to tell.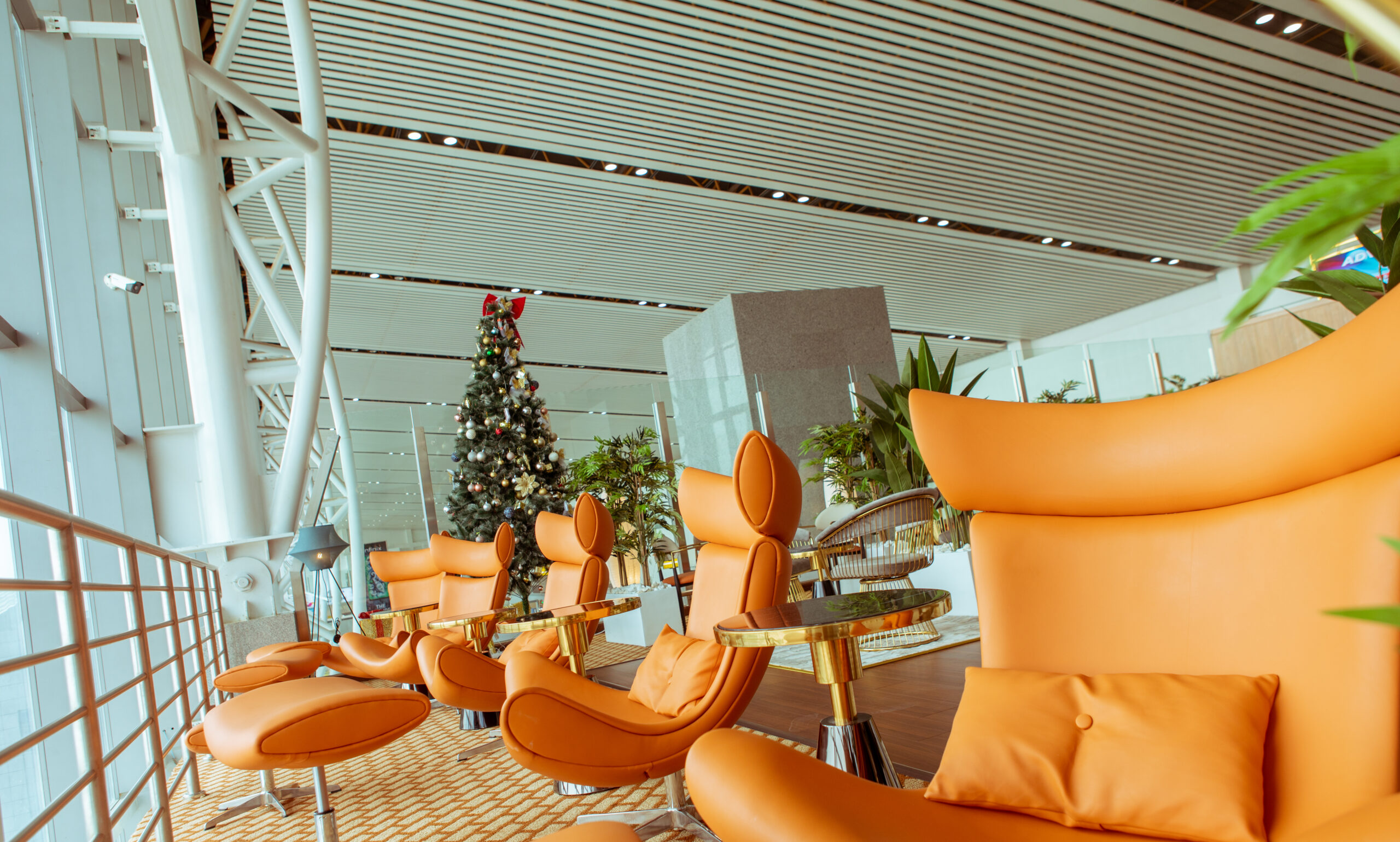 LOUNGE ENVIRONMENT
We all like to relax in different ways, untroubled by distractions around us. The design of our lounge environment is sympathetic to the stresses of busy international travel and we seek to be an antidote to these interruptions. Energising seating, lighting and layout with a calming ambiance that delivers quality, sophistication and a strong local sense of place. The At:elier lounge environment provides our guests with the 'gift of time' and helps them find their equilibrium whilst enjoying outstanding customer experiences.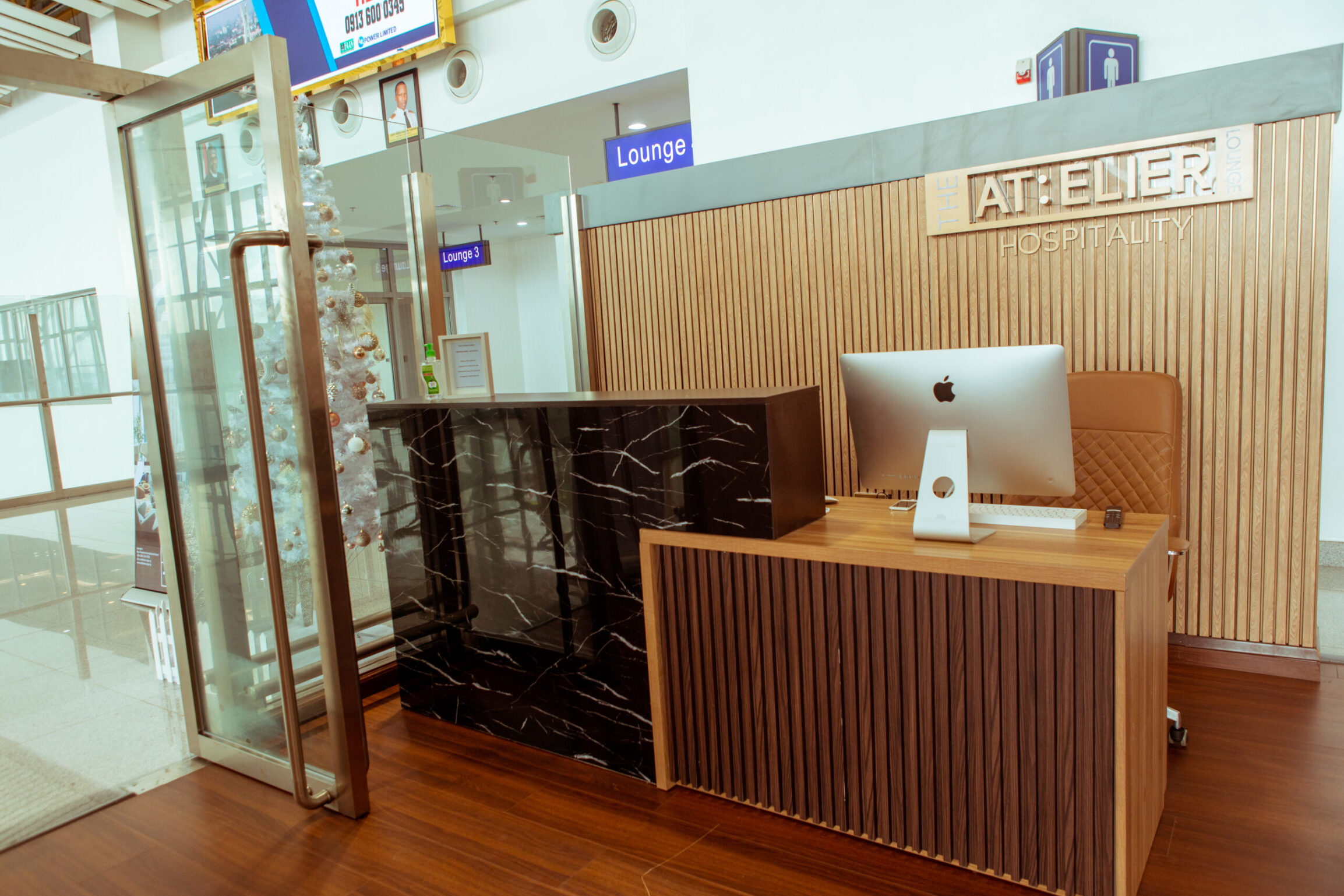 HOSPITALITY OPERATION
With vast hospitality experience in Nigeria, we have refined processes, procedures and management of staff, suppliers, partners and sub-contractors that optimise lounge sales, production and daily operations to deliver consistency and best practice throughout our hospitality network. Detailed attention to the presentation of our product; food, beverage, seating, lighting, signage, staff uniforms, cleanliness and lounge atmosphere all contribute to ensure customers feel welcome, relaxed and energized.